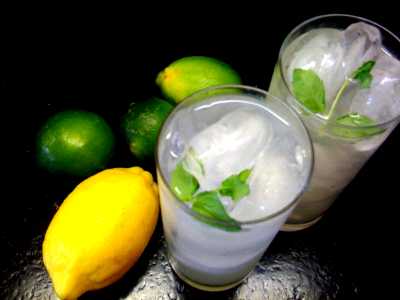 Imagine a 1920′s speak easy–hot, loud, smoke filled, and full of stylish people drinking classic American cocktails.  Here is a sampling of some of those very cocktails.  So that you can recreate your own speakeasy right here, right now.
But did you know the first appearance of the cocktail in written word was well before the prohibition?  In 1803, according to the Oxford English Dictionary, this phrase was penned on April 28 in the Farmer's Cabinent:
Drank a glass of cocktail—excellent for the head‥. Call'd at the Doct's.‥drank another glass of cocktail.
While the doctor may not have prescribed a gin sling for you, why not mix yourself up a Negroni,  or an old fashioned cocktail, perfect for a cold winter day?
These Classic Cocktail recipes are here for your mixing pleasure. So mix up a few at home, and learn a bit about cocktail history along the way.
Yours, Jacob